Heritage Park is a 70-bed skilled nursing facility focusing primarily on post-hospitalization transitional care. Our greatest success is the ability to help patients recover and discharge back to home or to a lower level of care. We employ our own therapists and operate a large, fully contained therapy unit. Together with our nursing staff, our goal is to help patients achieve their highest level of functional independence.
We are licensed by both the California State Department of Health and the federal government. As such, our staff provides 24-hour-a-day nursing care and supervision to our patients. These services include assistance with activities of daily living (dressing, bathing, grooming, transfers, ambulation, etc.), feeding or assistance with meals, giving of medications, treatments, etc. The level of services provided to an individual patient can vary greatly depending on that patient's needs.
Licensed nursing staff members are on duty 24 hours a day and work with a team of trained nursing assistants in providing nursing care for our patients.
Our medically supervised rehab program exists to help you improve your health and well-being. We help you change your lifestyle habits through therapeutic training, clinical oversight, and patient education.
Benefits of Cardiac Rehab
Postoperative return to functioning
Return to work and better engage in daily activities
Learn to make heart-healthy nutrition choices
Reduce the risk of having another heart attack
Outpatient Rehabilitation
We use the latest techniques and treatments to ensure a speedy and healthy recovery.
Physical Therapy Benefits
Balance and fall prevention training
Postoperative return to function
Therapeutic strength training
Ambulation, mobility, and transfer training
Occupational Therapy Benefits
Upper-body function training
Self-care and dressing training
Adaptive technique and equipment training
Work-hardening program
Improve speech and language abilities
Improve swallowing ability
Cognitive retraining
Verbal and auditory processing assessment and therapy
Special Treatment Program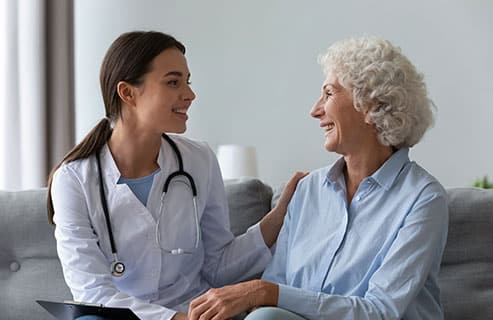 Our Special Treatment Program strives to help individuals live healthy, satisfying, and hopeful lives despite limitations and/or continuing effects caused by mental illness. The recovery, wellness, and discovery approach involves collaborating with the resident to facilitate hope and empowerment, with the goals of counteracting internal and external "stigma," improving self-esteem, encouraging resident self-management of their life and making their own choices, reintegrating the resident into their community as a contributing member, and achieving a satisfying and fulfilling life.
Our 58-bed secured special treatment unit offers skilled nursing and rehabilitation services in addition to on-site psychiatric and psychological services to help patients manage their mental illness diagnoses.
I really can't say enough about this place. After looking at many types of facilities for my young sister (sadly has Parkinson's), I find Heritage Park to be extremely well run. It is clean, organized, and the staff is incredibly kind and caring. They treat my sister like family, and this alone is wonderful. The social worker, Sandra Frank, is outstanding at her job and an incredibly caring individual. She truly looks after the well-being of the guests there. I am so grateful to her. The nurses, activity directors, housekeepers, kitchen personnel—they are all amazing angels. 5 Stars!
Shelley S., ★★★★★ on Yelp