Comprehensive rehabilitation programs (physical, occupational, and speech therapies)
Focus on neurological and orthopedic rehabilitation
Family-first approach
Certified lymphedema management specialist
On-site advanced/certified wound care nurse
IV antibiotic therapy
TPN
Pain management
Cardiac care
Bariatric care
Postsurgical care
On-site ultrasound and X-ray equipment
On-site psychologist
On-site lab services
Telemedicine (offered for UCSF patients)
Comfortable rooms, both private and semiprivate
Free, in-room cable television
In-room phone
24/7 RN coverage
Specialty physician consultations
On-site X-rays and ultrasounds
Enhanced dining with cultural menu options
Wi-Fi
Desktop and laptop computers
Aromatherapy
Actives and social events
Courtyard and patio
Concierge services
Beautician
Pet visits
Rest and relaxation are an important aspect of your total recovery. Studies show that maintaining a healthy and positive psychosocial well-being helps promote the healing process.
At Lawton Skilled Nursing & Rehabilitation Center, we organize a variety of activities and programs to accommodate the diverse needs of our residents, scheduled daily for our residents to enjoy.
Some of your entertainment options include the following:
Weekly visits from Sister Esther
Live music (featuring the Newhart Duo and Rhonda)
Bingo every Monday
Happy hour every Friday
Dim sum social
Ice cream social
Chair yoga
Aromatherapy
Arts and crafts (including coloring and holiday-themed activities)
At Lawton Skilled Nursing & Rehabilitation Center, we strive to provide a variety of meals to our residents that cater to their specific dietary restrictions, requirements, and preferences.
We offer group dining or in-room dining, whichever is preferred.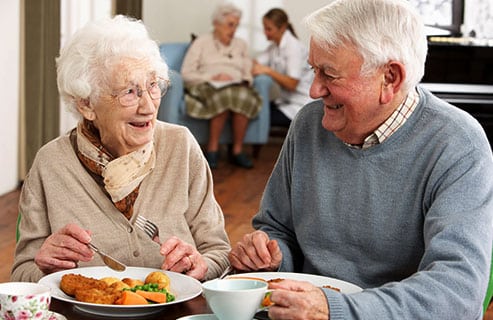 The patient care is exceptional! My late friend was a patient there, and he was taken care of like he was their own family member. I truly appreciate everything they did for my late friend there. I didn't have to worry about if he was being properly cared for or anything. I truly feel this facility is a blessing from God!! Thank you a thousand times over.